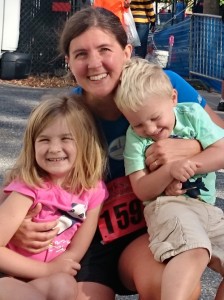 Laura Brown has been working directly with workers for well over a decade. Most recently, she supervised the Workers' Rights Clinic of the Employment Justice Center (EJC) from 2008-2014, a free legal clinic where workers receive advice and pro se assistance regarding work-related legal issues, including wage theft, workers' compensation, unemployment insurance, discrimination, and leave issues.  She was also the chief editor of the EJC's Workers' Rights Manual.  Prior to that, Laura worked as an associate at the law firm of Woodley & McGillivary, a Washington D.C.-based law firm specializing in federal wage and hour cases and union representation, and as a staff attorney/business agent with UNITE HERE Local 25, the hotel and restaurant employees' union in D.C.  Laura has also worked as a staff attorney at Quality Trust for Individuals with Disabilities in Washington D.C.
Laura was a presenter at the annual conference of the Metropolitan Washington Employment Lawyers' Association from 2011-2015. She was also a panelist at the 2010 Fall Seminar of National Employment Lawyers' Association.
Laura is a graduate of the Santa Clara University School of Law, where she was the recipient of a public interest scholarship. As a student, Laura both volunteered and clerked at the Workers' Rights Clinics of the Legal Aid Society-Employment Law Center in San Francisco.
Laura is a member of the bars of the District of Columbia, Maryland and California (inactive); she is also the mother of two children.
Contact Laura at lbrown@firstshift.org